Joined

May 2, 2022
Messages

13
Points

3
Location
Hello friends,
I hope you are all fine, this forum has been very beneficial for me to set up my first ever 5.1.4 setup. I am enjoying it a lot.
Thank you
@liverpool_for_life
@headcase
for their unconditional support. I am sincerely grateful to you guys, for enlightening me.
So recently, I have done some repositioning of my speakers, especially the surround speakers which are dali alteco c1.
and also added a pair of svs prime elevation speakers just above the main listening position, to complete 5.1.4
As per this diagram from Dali manuals, I placed the surround speakers roughly 1.5ft above the ear levels and switched the button to "down" so that it will throw the sound directly at MLP.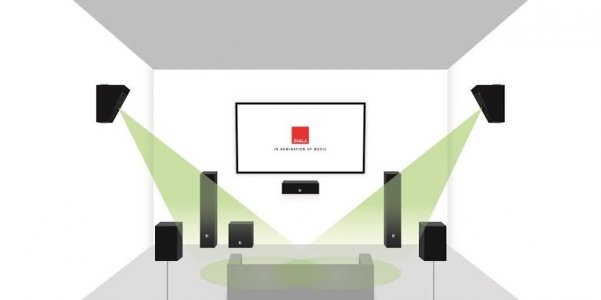 Here is a glimpse of my sitting area.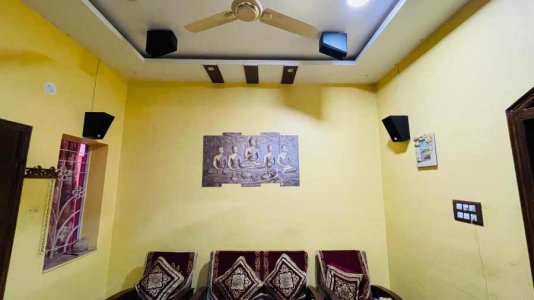 Just above the surround speakers, on the ceiling, you can see
"svs speakers"
are mounted.
So here my confusion is, will it have adequate room for a sound separation between side surround and ceiling speakers? I have tried to keep them as separate as possible. But I didn't bring those alteco speakers very down
1) as they are usually down-firing speakers. 2) The windows on right side are blocking and 3) the cable length coming from the ceiling is limited.
My second thought is, usually, I don't distinguish the sound coming from above or side surround, It all simply blends in a way I don't notice much. Perhaps I am overthinking or paying too much attention to my surround and atmos speakers. But I sometimes feel difficult to identify which sound is coming from which speakers unless I am playing a dedicated atmos demo content.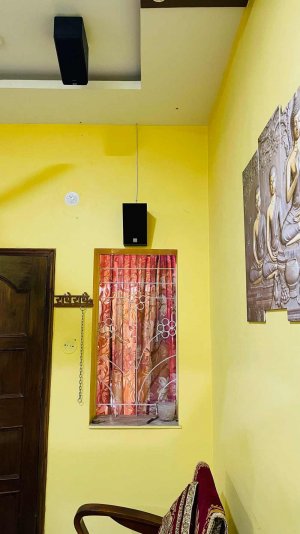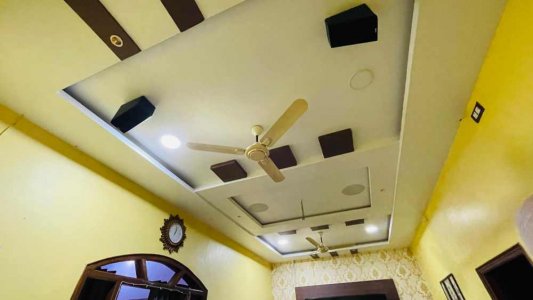 Please ignore the colours of the room, my living room was never intended for a home theatre, but soon I will paint it a darker colour.
Please help and advise, if you think any changes are required. (I have not done Audyssey calibration yet) everything is done manually.