Ordered it through 20North.com.
1. Box - the box was heavier than i expected it to be. It was well packed.
2. Opened up the box.
3. Out of the box. In comes in a nice Oppo Black Color bag
4. Huge padding on either side. There is the User Manual and Blu-Ray Test Disc (Spears and Munsil), and a box with all the necessary wires.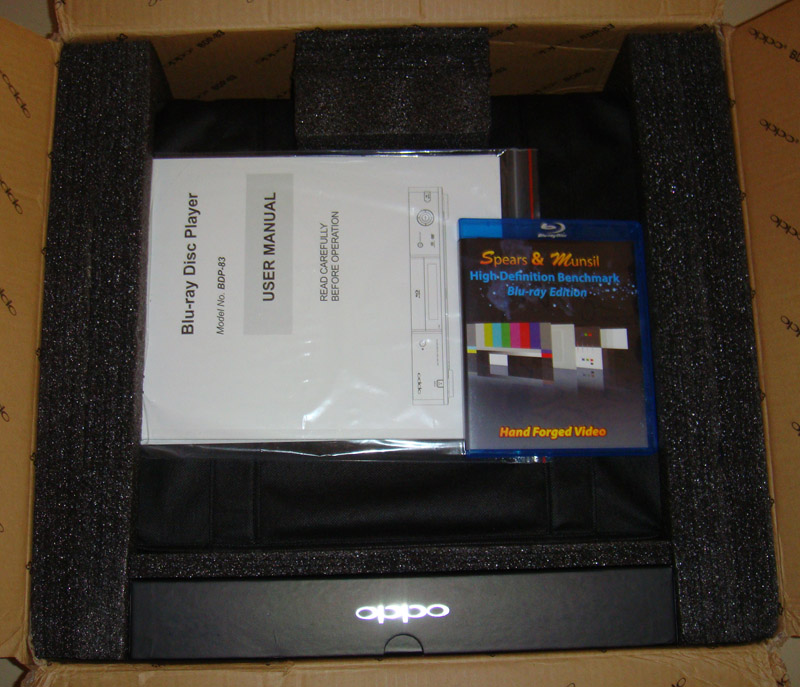 5. Small black box with Oppo logo that has the remote (and battery), HDMI cable, Power Cable and component cable.
6. The remote is sturdy. Well balanced. Comes with batteries. It is also back lit.

7. Oppo BDP-83 Front Panel - there is a power button, open/close button, navigation buttons and a USB port (there is another USB port at the back)
8. Back Panel - 7.1 Audio, Optical Audio, Ethernet, USB, Power, IR, Component, HDMI, etc

9. Finally - part of my over growing AV Rack
​
I will add more pics of the video quality later.