I start with apologies as the article I am sharing discusses Social media algorithms recognize our cognitive biases and reinforce them, even if it is misinformation in the context of the Corona virus pandemic. Hifivision is a social media platform albeit one focussed on a interest/passion on things related to audio visual experiences and I thought the insights from the article could to an extent apply here too. (Does Hifivision use any algorithms?)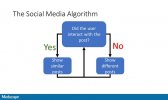 This is about our cognitive biases and social media in general. The context is the Corona virus pandemic and the epidemic of misinformation all around.
Quote: "Medical misinformation is nothing new, but I think we can all agree that the coronavirus pandemic has added fuel to the misinformation fire. For the first time in modern memory, we have a medical issue that literally affects everyone — and it's a particularly scary one, emerging out of nowhere, with a bizarre range of effects, from asymptomatic illness to particularly disturbing deaths,
to bizarre long-haul symptoms
.
But there's another culprit besides COVID-19 itself that has led to this so-called infodemic: social media.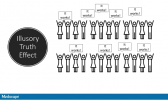 I want to be clear here: No one is immune to biases. Cognitive biases are hard-wired into our brains through millennia of evolution. In many cases, they are beneficial. But social media is doing to our brains what fast food did to our bodies. For thousands of years, our ability to store excess energy as fat was literally life-saving. Now, it is maladaptive. For thousands of years, our quick-thinking heuristics led to a flourishing of human culture. Now, social media has made this maladaptive."
I thought some (
Not all)
principles may apply to some of our long and dearly held beliefs in audiophilia.
Here it is; Read, Ponder, Laugh and Enjoy! (If you get upset reading this ponder some more)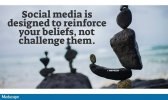 https://www.medscape.com/viewarticl..._wir&uac=137883EN&spon=17&impID=3358802&faf=1
Last edited: