Hi friends. Recently I started having some problems with my AVR. It was at the service center for a quite a while, and when it came back, it again started giving issues. So I had to send it back to the service center.
In the mean time, I bought a used Fosi Amp so that I could at least use my bookshelf speakers. Now I'm going to get my AVR back and I'm wondering if I can keep both my AVR and Amp connected to the speaker. This way I'll have the option of not using my AVR for regular stuff like music listening, YouTube videos, etc.
Of course, I only want to use one amp at a time and will take care to ensure that both amplifiers cannot be switched on at the same time.
Here's my gear:
Pioneer VSX 534 AVR
Fosi Audio Bluetooth 4.2 Stereo Amplifier
Taga Harmony Azure B-40 bookshelf speakers
The speakers have two binding posts at the back like this: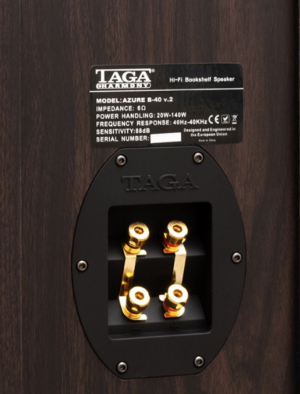 So connecting the amplifiers won't be an issue, I can connect one to the top posts and another to the bottom posts.
So I want to know if there is any issue in connecting the amps like this. I am of course aware that switching on both at same time can create issues. But barring that I feel like this should be fine. Just wanted to check with the experts here.