Dear Forum Friends,
While I do have a regular Hifi Setup have been thinking of a secondary setup for my study. The objective of this setup is easy listening, will be digital only. Amplification is a 20W Scott integrated and will not go loud volumes
Room size is 14 x 15 and placement along the short wall and with Wooden flooring
Now the main part
After having heard so much about the Saba green-cones I am getting a SABA 4" and 8" tweeter woofer pair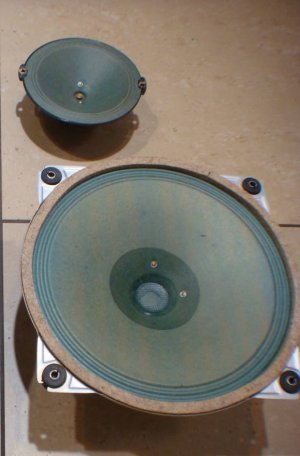 There are several designs available on the web but the 2 main are
1. Open Baffle as done by
Lampizator
2. Reso cabinets. FM
@shafic
has done a beautiful
Butterfly design
and then there is the
troelsgravesen
driven cabinet as well.
Looking for suggestions on any other interesting designs example Front loaded horns etc which you might have seen ? As mentioned this is not for loud music but low easy listening !
Last edited: