Joined

Sep 14, 2022
Messages

1
Points

0
Location
HDMI is the mainstream technical standard in the high-definition era. The latest
HDMI2.1 standard
can even reach 8K/10K ultra-high-definition resolution. In the past and even now, HDMI high-definition cable are often dominated by copper core cables. However, copper core HDMI cable are limited in long-distance transmission and the high-frequency transmission limitations of copper cores themselves, resulting in the emergence of a new type of material optical fiber on the market. With optical fiber transmission conductors and photoelectric conversion chips as the core components, the
optical fiber HDMI cable
greatly exceeds the transmission limit of ordinary copper core HDMI cables, and the longest can reach 300 meters or even 500 meters. So what is the difference between an optical HDMI cable and an ordinary copper HDMI cable? This article takes HDMI2.1 as an example to explain the difference between the two.​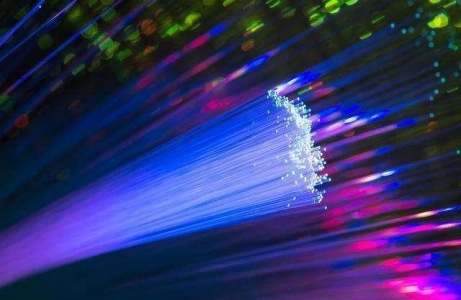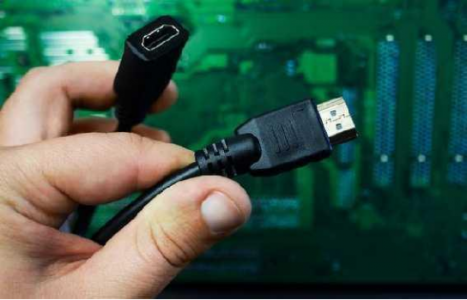 The difference between optical HDMI2.1 and ordinary copper HDMI2.1
1.Different transmission conductors
Optical fiber HDMI2.1 Cable adopts optical fiber, and its materials are mainly divided into glass fiber and plastic fiber. Due to the availability of materials and the faster production efficiency, glass optical fibers are currently the most widely used in the world, with many excellent characteristics such as lightness, slenderness, flexibility, and lossless transmission. The copper core HDMI2.1 cables are all based on copper cores, and of course there are some more advanced materials, such as silver-plated, single crystal copper, sterling silver, gold-silver mixed cables, etc. Different materials lead to the difference between optical fiber HDMI2.1 and traditional copper core HDMI2.1 in different application fields. For example, an optical HDMI 2.1 cable will be thin, light, and soft, while an ordinary copper cable will be thick, heavy, and stiff.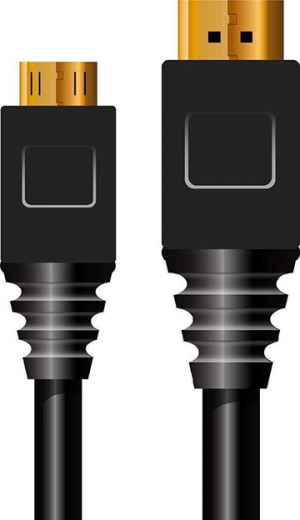 2.Different internal components
The optical fiber HDMI2.1 Cable uses a photoelectric conversion chip, which needs to undergo two photoelectric conversions. First, the electrical signal is converted into an optical signal, and then the optical signal is transmitted in the fiber Cable , and then the optical signal is converted into an electrical signal, so as to achieve Efficient transfer from SOURCE to DISPLAY. Due to the extremely high transmission efficiency of optical fiber, optical fiber HDMI2.1 has extremely low attenuation, making lossless transmission of signals possible. The traditional copper-core HDMI Cable uses electronic signals for transmission without two photoelectric conversions, but as the distance increases, the attenuation of copper-core HDMI2. Black screen, splash screen, unable to play 8K, etc.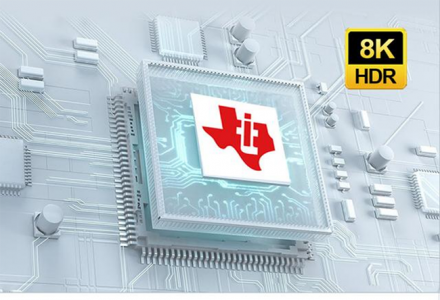 3.Transmission efficiency and distance are different
Optical fiber HDMI2.1 Cable and traditional copper core HDMI2.1 Cable use chip solutions that are different in principle, so there are certain differences in transmission. Under normal circumstances, because the photoelectricity needs to be converted twice, there is not much difference between the optical fiber HDMI2.1 and the traditional copper core HDMI2.1 Cable in the short distance within 5 meters, so on the short Cable , the performance of the two products It's hard to tell the difference. The optical fiber HDMI2.1 cable can achieve lossless transmission in the range of 100 meters to more than 500 meters without signal amplification. At the same time, due to the use of optical fiber as the transmission medium, its signal transmission has integrity, and it will not be subject to external electromagnetic interference, which is a high-performance product.
4.Costs and differences are different
At present, optical fiber HDMI2.1 is still an emerging product, and its industrial scale and customer base are relatively small. In general, the market size of optical fiber HDMI2.1 cable is slightly smaller, because its price is also high, generally several times that of copper core HDMI. Therefore, the current ordinary copper core HDMI Cable is still irreplaceable. Of course, the reason why the optical fiber HDMI2.1 cable is expensive also has its own advantages and cost reasons. For example, it is light in size and weight. Because the material is made of light-weight optical fiber, the fiber-optic HDMI cable is smaller, lighter, and softer than the traditional HDMI cable. Therefore, it is more suitable for installation and construction in narrow spaces.
Due to the use of optical fiber media, the propagation loss of optical fiber HDMI2.1 Cable signals in long distances is almost negligible, and the maximum transmission distance can reach 100 meters or even 500 meters. Optical fiber HDMI2.1 cable has good anti-interference and stability when using optical signal. This feature is especially important for home theater, even in the living room, the embedded HDMI cable must exceed 10 meters. In addition, the optical transmission scheme of fiber HDMI2.1 has lossless characteristics. The transmission of voice and video is lossless in the true sense, it can make the information such as image and sound not disturbed by external EMI, thus ensuring its high realism. Especially for audio equipment that has high requirements for transmission materials, it ensures the absolute purity of the sound quality.
At present, the optical fiber HDMI2.1 cable can be widely used in the output and large-scale wiring connection scenarios that require high-definition video display devices. Public safety high-definition monitoring system, high-definition video conference system, multimedia system, large medical imaging system, industrial automation system, etc. If you want to improve the refresh rate and immersion of the game, it is also recommended to choose an optical HDMI2.1 cable.​