Hi Guys,
as you already know that MTNL has already dubbled their speed for existing users. I had 256kbps unlimited plan for 999rs/month which is now updated with 512 kbps with the same cost. But I noticed that there is no difference in speed. I went to exchange and checked there, but they showed me that they have changed it to 512kbps. Please see attached my speed test.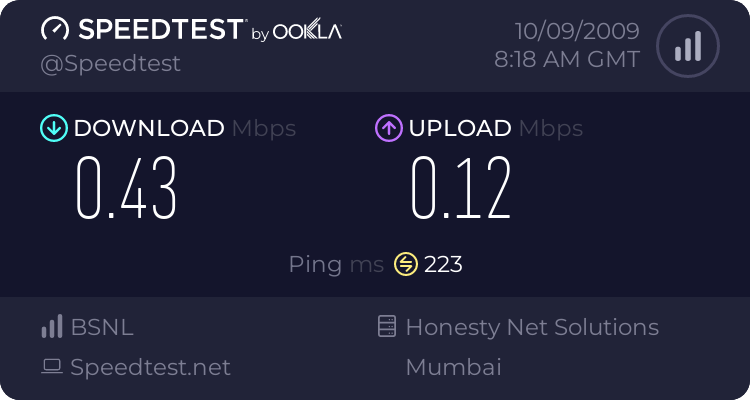 the speed test result is showing the same result when I had 256kbps plan. Can guys help on this since I think I am not getting benefit which MTNL is offering.
Hi Rijo, can you help on this..? I read that you had the same plan before. Does net connection through USB make the net run slow, since when I connect through LAN my internet wont work, (I tried for it so many times by changing the cables for so many times..) Does speed get more through LAN..?
Thanks in advance...