Hi Friends,
It's been a very long time since I may have uploaded any of projects on our forum. Here is my new project which will have one of the best finish and best design. Basic idea is to make a 3-Way speaker which will have a separate enclosure for Bass and shared sealed enclosure for Mids. & Highs.
The Enclosure is mixed of both CNC and hand skills, the enclosure has curved surfaces on external and has a conical structural surface in the inside, I have had tried to eliminate the maximum internal reflections caused inside the enclosure. Check the below photo to get an idea.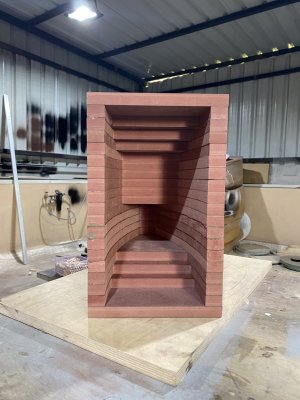 The final shade will be a metallic red wine color (mirror finish). It will have a lot of labor as well as time involved. A slight mistake here and there during painting or sanding, will ruin that complete step and to correct it, the complete step has to be repeated.
The drivers used are as below
Tweeter:
SB Acoustics Satori TW29RN-8 Ring Dome Tweeter with Neodymium Motor
Mid:
Faital Pro 6PR160
Woofer :
Beyma 15p80Fe
The enclosure for same is yet to be designed.
Below are some photos of my built journey.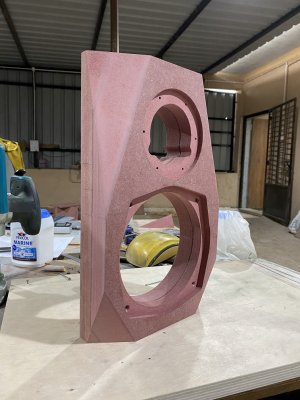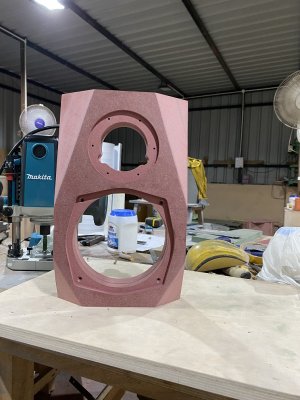 Above is the Photo of Front Face. This baffle is hand made. The thickness of same is 50 mm ( 25 + 25 mm MDF glued together), The flush for mounting drivers is done with help of hand held router and jigs / templates. The cutouts on sides are done on a table saw.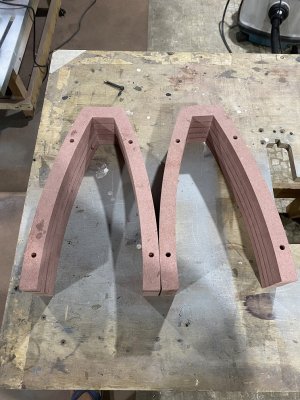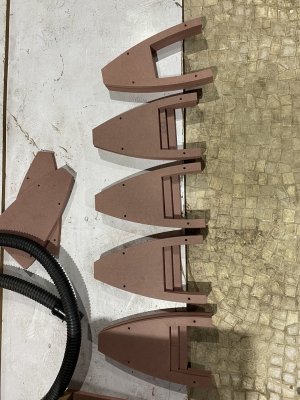 The Curved walls are cutted on CNC router, they are stacked one above another and glued together.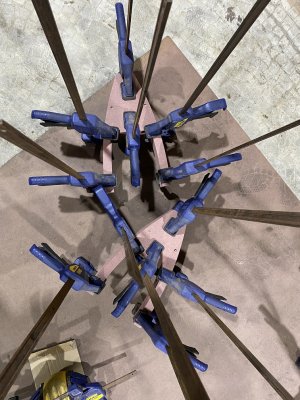 I don't use screws / nails in my build's hence lot of clamps holding the curved pieces together.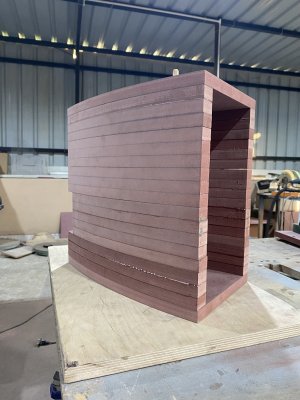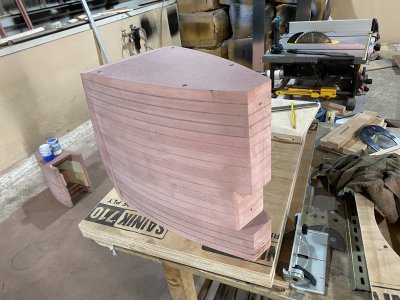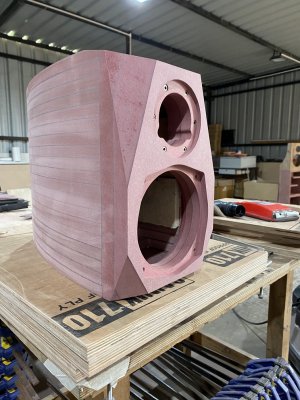 This is how it looks after gluing all pieces together. Right Now I am on Paint Process of these enclosures, I will share more updates of this journey as soon as possible.