Joined

May 19, 2015
Messages

444
Points

93
Location
Recently, I came across this thread on diyaudio about an automatic passive crossover design software called XMachina here:
https://www.diyaudio.com/forums/software-tools/316283-automatic-crossover-designing-xmachina.html
Software available here: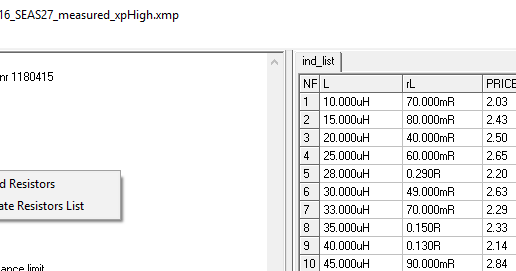 XMachina is a passive crossover designer. XMachina works unassisted. Just tell XMachina your goals, load your drivers characteristics and ...

xmachina-ai.blogspot.com
The software itself has been slowly evolving over the years and its latest versions has the ability to work with ON and OFF axis responses in crossover design.
I feel that this is very interesting work and a step in the right direction. Beginners DIY enthusiasts among us like me who are interested in passive crossover design maybe able to learn more about crossover implementations using this software along with conventional tools like XSIM/PCD/VituixCAD, etc.
I am still reading the original thread to understand more about its capabilities and learn more, if possible, start using it.
(I. myself prefer using DSP crossovers more due to their very "tweakable later" nature)
Disclaimer: I have no idea about how the subjective audio quality would be if crossovers are design using this software. I have not tried it. I may try it later. Please use it at your own risk.