Joined

May 4, 2018
Messages

85
Points

8
Location
So I have MHC-GN88D 5.1 Component DVD System that came without a sub and has no center speaker output (but I still have the center speaker). I just ordered the Micca Covo-S pair last night from Flipkart for 3.2k and am planning to pair em with this amp as primary wall-mounted speakers. Will they work safely <50% volume levels and deliver sufficient quality output (for casual TV watching and occasionally movies)?

MHC-GN88D specs (10% THD ):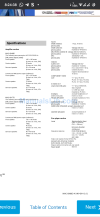 ...plus I will be adding the front channels (probably Micca MB42/X's). Hope then those all 4 should work fine on this amp or is this hoping too much? Don't wanna spend on a dedicated receiver/amp for these 4 speakers (only 2 for now - the Covo's) as I don't have a dire requirement of a full-blown 5.1 system (for now).
My living room where TV is located under the staircase is 35 ft in length and 30 ft is the distance from TV to the point where we watch TV mostly from my, hence I'll need at least 80+ ft (25m) of wiring, so please suggest me which wires to go for (as cheap as possible but copper), offline electrical wires should work as well, just not able to decide for the adequate wire thickness, not familiar with gauges.